Emergency Dental Services In Gilbert
Dental Care When You Need It
At Premier Family Dental, we believe in serving you when you need it the most by offering emergency dentists in Gilbert who are ready to help.  
Accidents can happen at any moment. That's why they're called accidents. But when it happens to you and it's a tooth, it's not fun and may cause very many issues. Let's say this scenario takes place on the weekend especially and you're not sure if any dentist offices are even open to helping you with your dental emergency.
Rest assured at Premier Family Dental, we believe in serving you when you need it the most. We offer emergency dentists in Gilbert, AZ who are ready to help you with any dental accident you may be experiencing. Our staff is trained with the knowledge and capacity to treat various cases should they arise. When you come to us with a specific issue, you want the dentist to know what to do at that moment and not simply send you away to another dentistry who may do the same. You want your dentist to be versatile so that they can serve you however necessary and that's what you'll get with us.
Even in the face of an emergency, our dentists are extremely dedicated to the work that is needed of them. We are passionate as well as patient with your needs and make sure every case is handled with the utmost care to ensure comfort for our patients. It's easy to be panic or afraid, but our staff will show you that professional calm quality that lets you know you're the situation is in good hands.
We value your time, so you can expect our staff to take your emergency call and get you treated as soon as possible. Please do not hesitate to reach us if you're encountering unbearable toothache or any other type of dental emergency scenario. Our skilled staff will put you at ease as we resolve your tooth problems.
Emergency Dental Cases
Immediate root canals

Emergency crowns

Toothache diagnosis

Extractions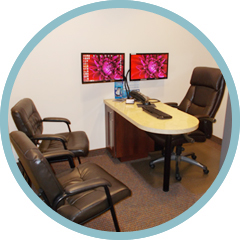 Timely Dental Care
Antibiotics

Painkillers as needed

Toothache treatment

Effective dental tools and techniques