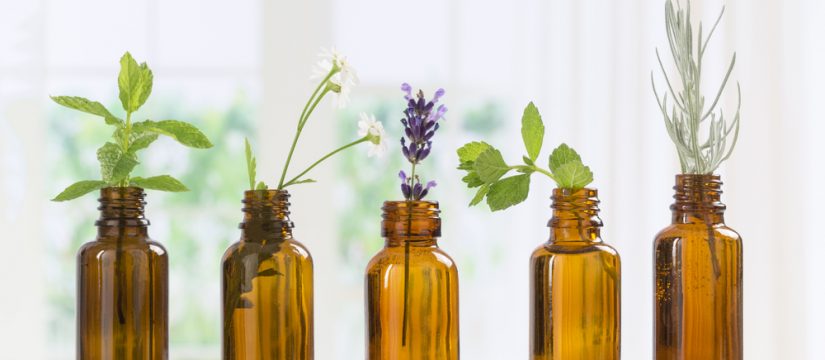 In our previous blog post we started talking about gum and tooth abscesses and which home remedies can you use to sooth the pain until you have your dentist fix it. We covered a several remedies that are good for reducing gum abscess pain and a few that are good for tooth abscess pain. But what about if you're not sure what type of abscess you have? Then you can turn to the following:
Over-the-counter pain relievers
Acupressure or acupuncture
Tea bags
Benzocaine and
Essential oils
Over-the-counter pain relievers
Most of the time, when we experience pain, we easily turn to pain medication. The same goes for abscesses. Among over-the-counter pain relievers, Ibuprofen is the most effective and it is often recommended that you use it in a 3-3-3 method, meaning:
Take 3 ibuprofen
3 times a day
For 3 days
Of course, before taking this dose of ibuprofen, make sure that you consult with your dentists. And in case that you, for some reason, can't take ibuprofen, we recommend that you try Tylenol or aspirin as they are also good anti-inflammatory painkillers.
Acupuncture and acupressure for abscess pain
Acupressure and acupuncture is an old alternative medicine technique based on the principle that life energy flows through certain meridians in the body. And when we put pressure on specific points, the blockage on that meridian clears up and the energy can flow freely which results in relieving the pain. Acupressure and acupuncture can also be used to:
Minimize the nerve pain
Numb the painful area (just line anesthetic)
Increase your pain threshold
Reduce inflammation
Reduce toothache
You can try acupressure treatments at home (there are many tutorials online on what are the good pressure points to relieve tooth pain) but for acupuncture, you should seek a certified professional.
Wet tea bags can also reduce abscess pain
We all heard that wet tea bags are good. Some of us even used tea bags from chamomile tea to relieve the stress from our eyes (if they look tired). The same can be used for tooth or gum pain if you have an abscess. You can use either chamomile or peppermint tea bags since the eugenol in peppermint also have pain relieving qualities.
Some even recommend that you put the wet tea bag in the freezer for 20 minutes before you use this. This way both the cold and the eugenol can relieve the pain.
Benzocaine
If you want to relieve tooth and gum pain fast, you can always use Benzocaine gel. This gel numbs the painful area temporarily and can should be reapplied every 2 hours. The most popular brands of benzocaine are Orajel or Anbesol.
Important note: Benzocaine gel should NOT be used on children under the age of 2.
Essential oils
If you're looking for more natural pain relief remedies, you can always use certain types of essential oils. For example, clove oil might provide short-term pain relief if you have a gum or tooth abscess.
Actually, there have been several clinical trials which support that clove oil is as effective in relieving pain as for example benzocaine gel. Aside from clove oil, you can also use
Peppermint oil
Oregano oil and
Thyme oil
Important note: Since essential oils are concentrates and very strong in their undiluted form, you should always dilute them with a carrier oil before use. This is important if you want to avoid chemical burns. When it comes to using essential oils, you should:
Use equal part of carrier oil and essential oil
Use a cotton swab or ball with the mixture on the painful area for 3-5 minutes
Wait 10-15 minutes before rinsing it (preferably with saltwater)
We hope that these home remedies will be helpful if you experience pain from a tooth or gum abscess. As mentioned before, these are only temporary solutions that will reduce the pain until you get to your dentist who can fix the abscess. If you believe that you have an abscess on your tooth or gums, make sure to contact our office and schedule an appointment right away.