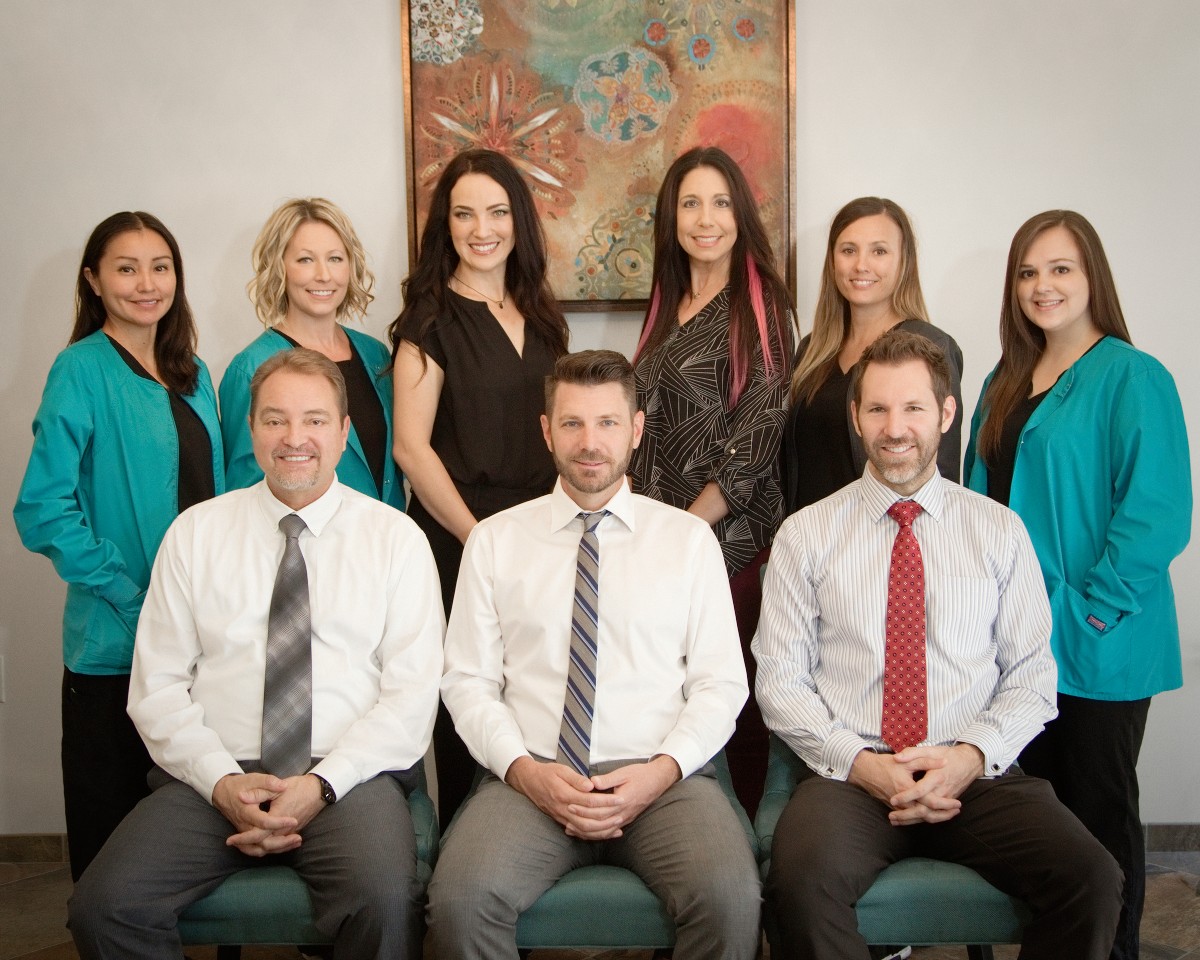 About Premier Family Dental
Over 25 years of dental experience
At Premier Family Dental, our team is our greatest asset! Nothing can be accomplished without them. We focus on patient education to help each patient understand the need for dental care, hygiene, and treatment. Our dental team enjoys building long-term relationships with our patients. We want our atmosphere to be inviting so visits aren't uncomfortable, worrisome, nor do they ever feel rushed.
A great dentistry is one that happily continues education opportunities to keep abreast of new research and changing technology so that they stay at the forefront of the dental industry. And that's exactly what we are all about here at Premier. We stay up-to-date on the latest innovations in dental technology and incorporates new techniques and equipment within our practice. We always want to be ahead of the curve to ensure every patient is getting the quality treatment they need and deserve.
It's understandable that the dentist's office might not be everyone's favorite place to visit, but we try to change that for each patient. Every mouth is sensitive and needs delicate care. We aim to handle each treatment with a gentle touch and an effort to minimize any pain and discomfort. It's easy to feel overwhelmed and a little scared when it comes to someone handling your smile, and that's why we make sure that all fears are explained and everyone's at ease with each procedure. Why let dental experiences haunt you? We're here to correct all worries and doubts and lay them to rest.
Our staff only seek to educate our patients about proper dental care as well as on the treatments suggested so that you're always in the know. We encourage our patients to develop good preventative care habits so that with each visit, we can see that smile just getting better and better. The patient should be involved in decision making for treatment, should they not? It's your mouth. So, it should come as any surprise when we give patients access to their records and explain all the options for any treatment that is needed. Premier Family Dental Care knows that the patient needs to feel in control of his or her treatment.